Documentation
Changelog
icli(1)
Download

App-Icli 0.48

Arch Linux

Debian

FreeBSD
Source
cgit
github
See Also
Issue Tracker
This project is no longer being developed. There will be no updates and no security fixes. This page serves archival purposes only.
Command line interface to Icinga.
Features:
Listing of service/host states, check queue or downtimes
Detailed service/host info
Scheduling of service rechecks and downtimes, problem acknowledgement
Detailed filtering (host(group)/service name, state, passive, acknowledged, etc.)
Mostly nagios-compatible
Future plans
Custom output formats
Support for web API (only works locally at the moment)
See also: icli on GitHub.
Screenshots
Standard list mode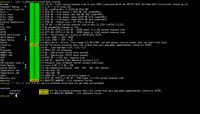 Detailed service list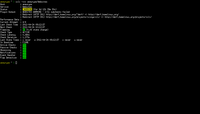 Using filters